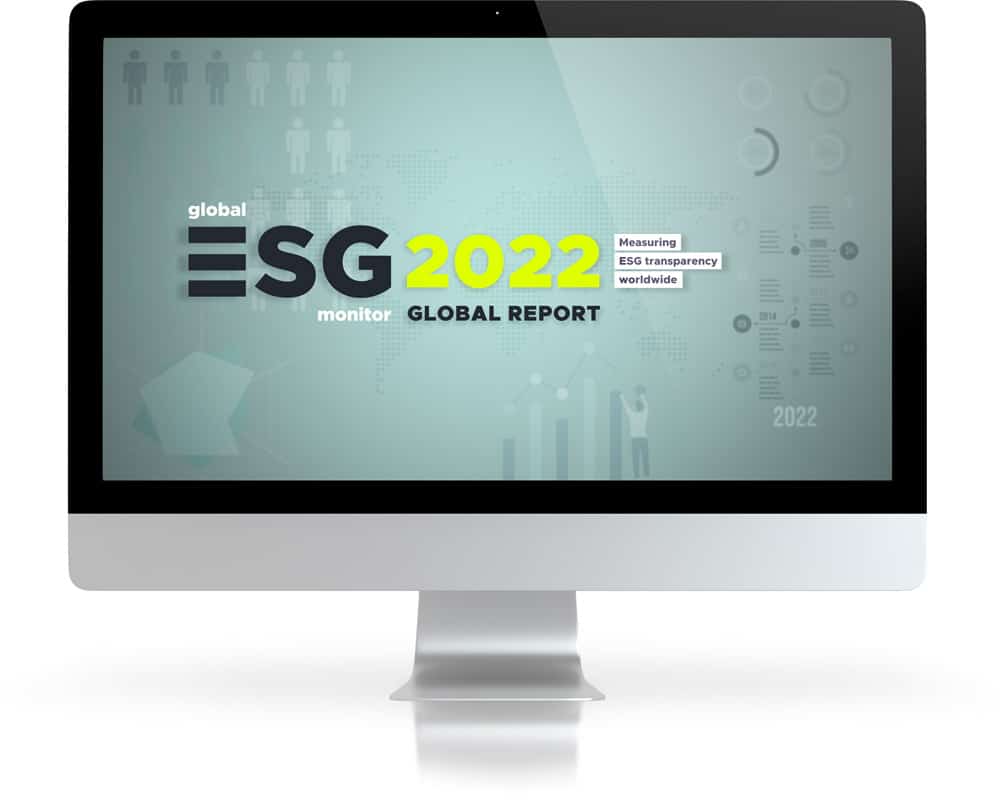 TRANSPARENCY IN NON-FINANCIAL REPORTING 2022
Discover the status quo of transparency in non-financial reporting of large public interest companies listed in the leading indices of various countries around the world.
⬤ Transparency ranking of public companies in 10 indices
⬤ Detailed insights into the use of frameworks and audits
⬤ Supply chain, planet, people and prosperity statistics
⬤ Insights into reporting on scope 1, scope 2 and scope 3 emissions
EXPLORE THE LATEST STATISTICS AND ANALYSIS AT A GLOBAL LEVEL AND IN SELECTED MARKETS.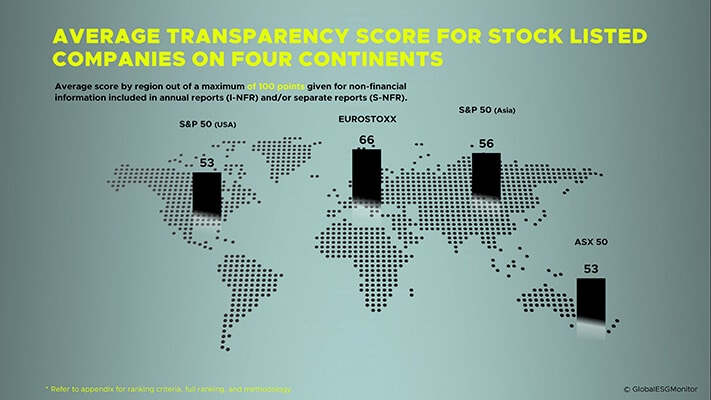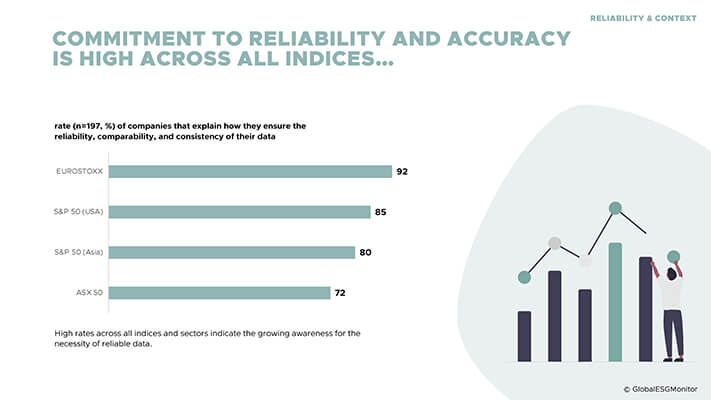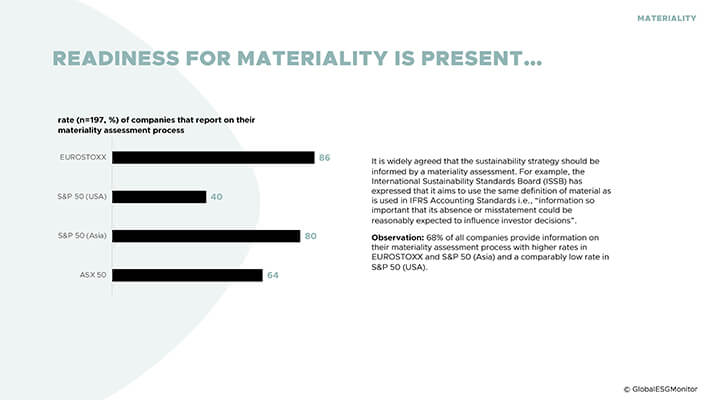 EVERYTHING YOU NEED TO KNOW ABOUT THE STATUS QUO OF NON-FINANCIAL REPORTING!
This report helps you understand the requirements and practices of non-financial disclosure. It examines in detail the topics of E, S and G. The report enables cross-sectional views and allows comparisons between companies, company sizes and classes, industries and countries. It shows which topics companies report on (and which they tend to keep quiet about) or sheds light on regional or sectoral preferences. It highlights problems in reporting, such as shortcomings in the measurability and comparability of specific disclosures, and draws attention to qualitative benchmarks to clearly distinguish ESG reporting from image-related statements.
Yes, we believe that transparency in non-financial reporting is important because it keeps the discourse around sustainability foundation quality issues alive around the world, creating momentum for transparent, audience-focused ESG communications that in turn enable policymakers and investors and all other types of stakeholders to make informed decisions about regulations and business relationships or investments. That's why we're happy to share our knowledge with you!
Why do I need to fill out the form?
We ask you to provide this information so that we can personalize your experience on our website and provide you with information that matches your interests. Your personal information will always be kept confidential. For more information about how we handle our users' personal information, please see our Privacy Policy.
What if I want to learn more?
If you would like to learn how to improve the quality of your reporting, we can help with our GEM ASSAYTM. The GEM ASSAYTM can be used for all forms of ESG communications. We can measure your report with it and perform a gap analysis, peer group analysis, sector analysis or value chain analysis in comparison with our data.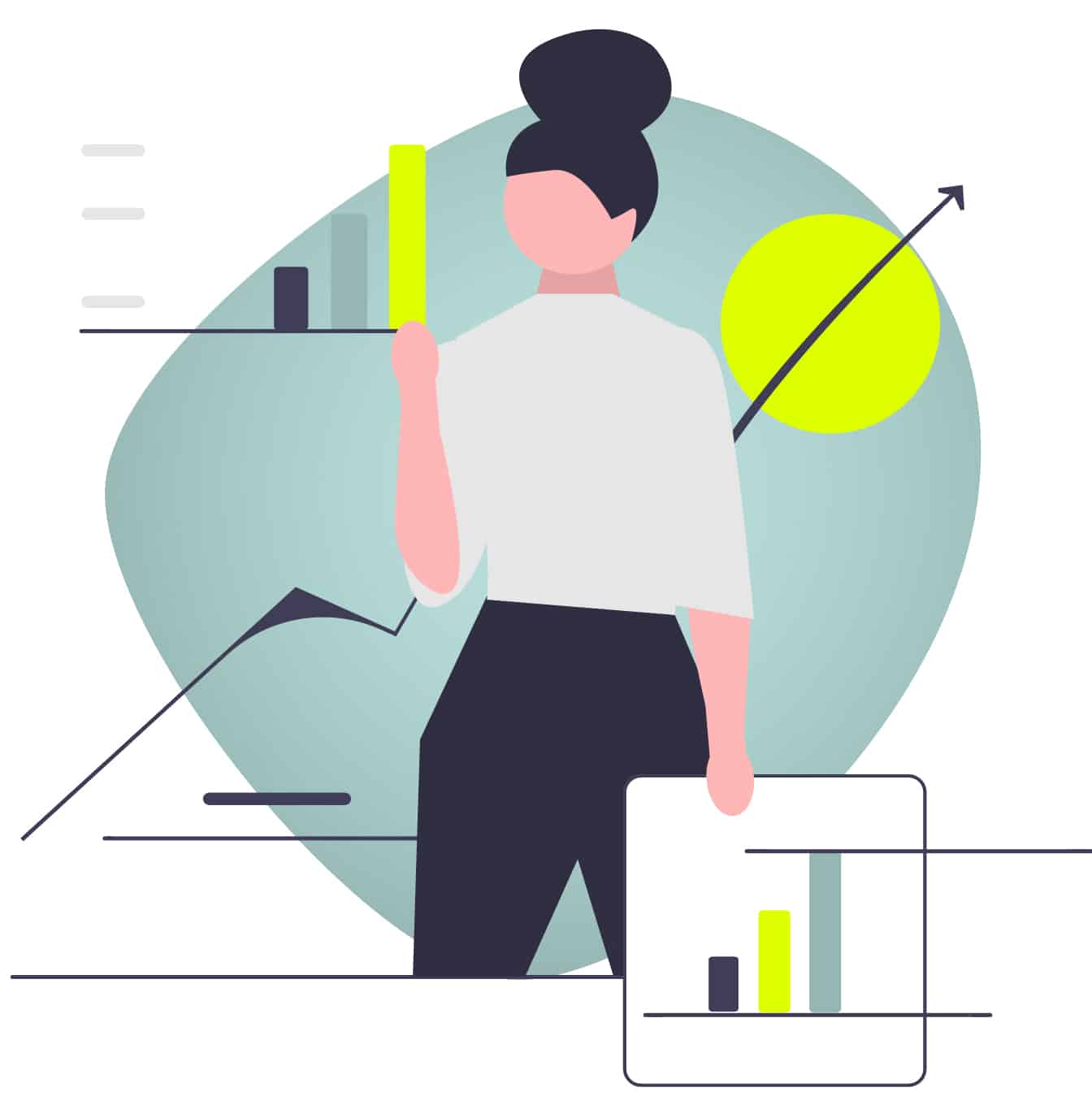 Learn more about transparency in non-financial reporting.